When I moved to California, I purchased my first house. I had spent my life living in apartments with thin walls, and I wanted a place I could have musicians over and create some noise without bothering anyone. I hoped that having a place to practice and record would prove enticing and a good way to meet other musicians. Sure enough, I met a young songwriter/guitarist, John Murphy, at work. I mentioned my recording equipment, and next thing you know, I was producing demo recordings, helping with arrangements, playing bass, and, since they didn't have a drummer, programming drum tracks for the recordings. John's friend, Chris Humble, rounded out the group on lead guitar.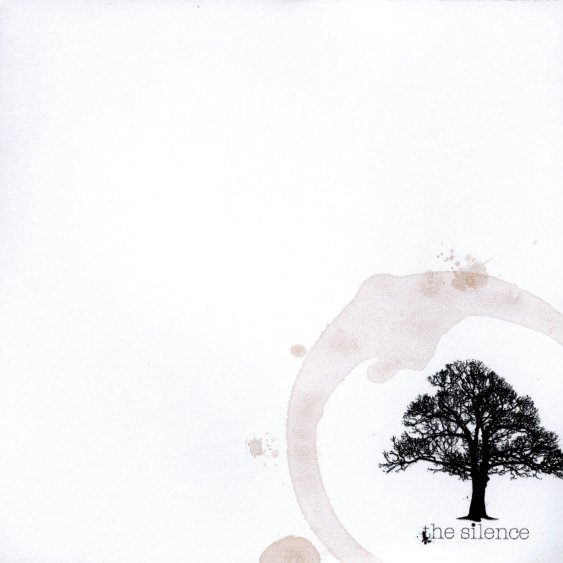 The World Alive
The band, originally named The Silence (turns out there are other bands already using the name), released "The World Alive" as a single, and played their first show October 14, 2010 at The Stage Bar & Grill in San Diego. By then a drummer, Brandon, had temporarily joined, and I was still manning the bass chair on stage.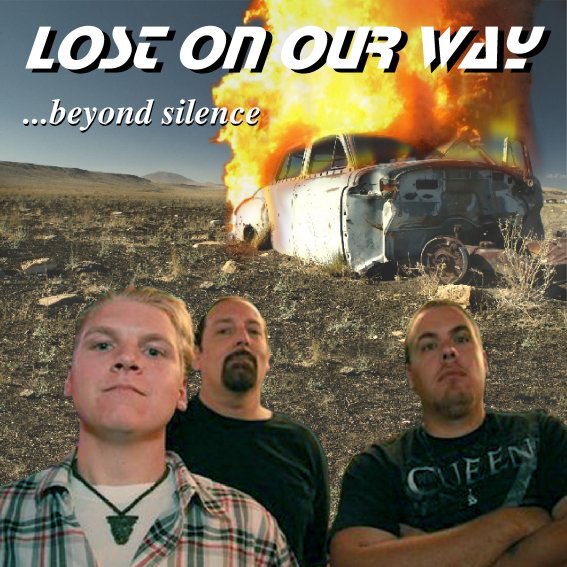 ...beyond silence
At the start of 2011, Brandon moved to Los Angeles after graduating college, leaving the band short a drummer again. The group released a four song EP titled "...beyond silence" with me playing all the non-guitar parts. Thinking the band needed a drummer more than a bassist, I purchased a drum kit and became the drummer. During this time period, the band recorded a full length album titled "Assembly Line." I overdubbed the bass parts and added a few instruments for color. As the album progressed, the band played a series of acoustic open mic nights in local clubs with me on djembe (a conga-like percussion instrument) instead of drums.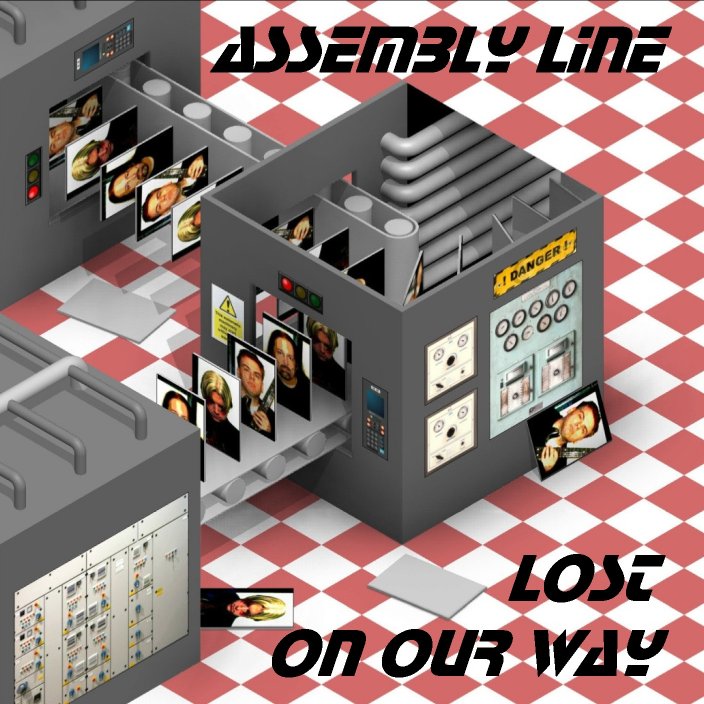 Assembly Line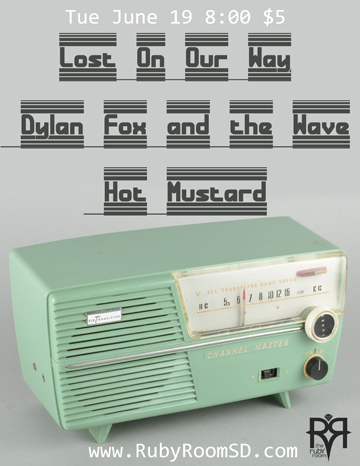 Lost On Our Way played June 19, 2012
at The Ruby Room, San Diego.
(poster courtesy The Ruby Room).
About the time "Assembly Line" was released in early 2012, a full time bassist was found in William Bay. This allowed the band to progress at a more rapid pace learning music, and unfortunately, guitarist Chris Humble had trouble keeping up. Humble was jettisoned, and the band became a more hard-edged rock group with John Murphy trading his acoustic guitar for an electric and taking over lead duties.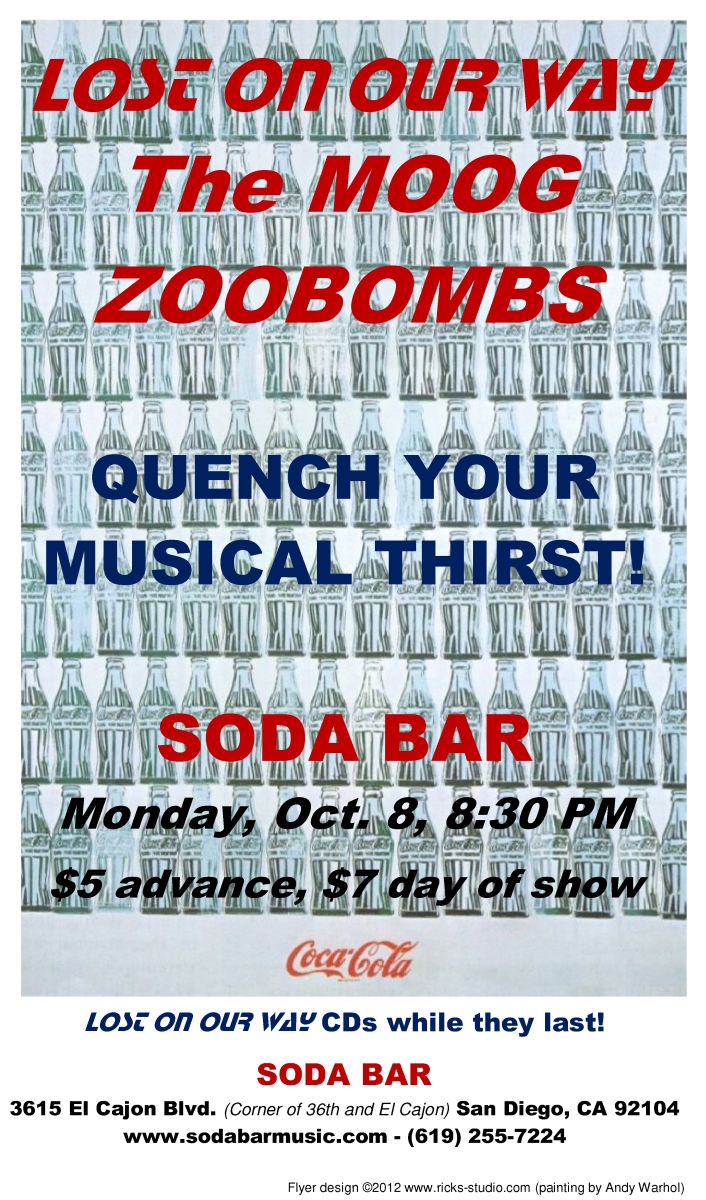 Lost On Our Way played Oct. 8, 2012
at Soda Bar, San Diego.
The band is currently gigging around clubs in the San Diego area promoting the songs on "Assembly Line." Meanwhile, the band continues to write new music and record prolifically at my home studio. Songs are beginning to accumulate, which should lead to a new album featuring the talents of the current trio.