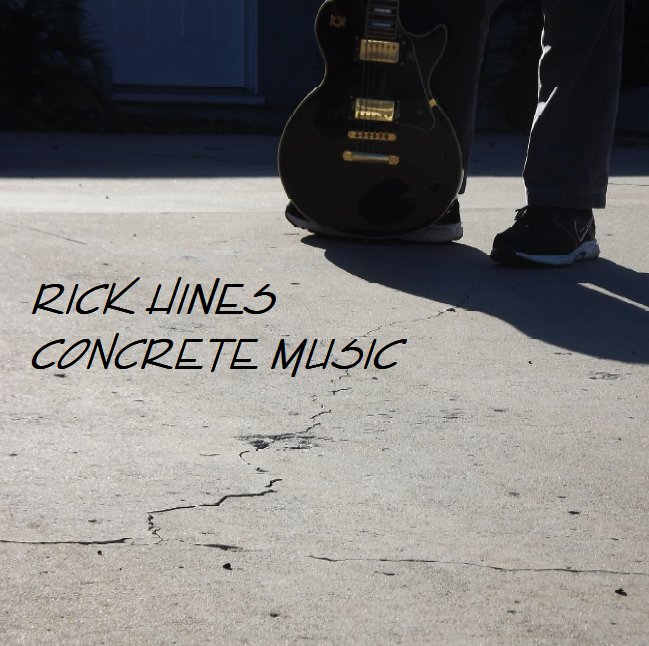 Front cover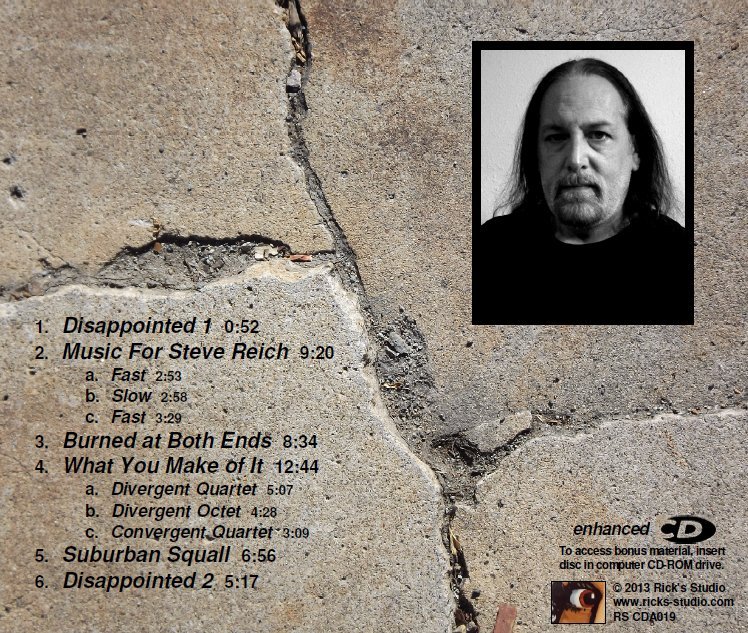 Back cover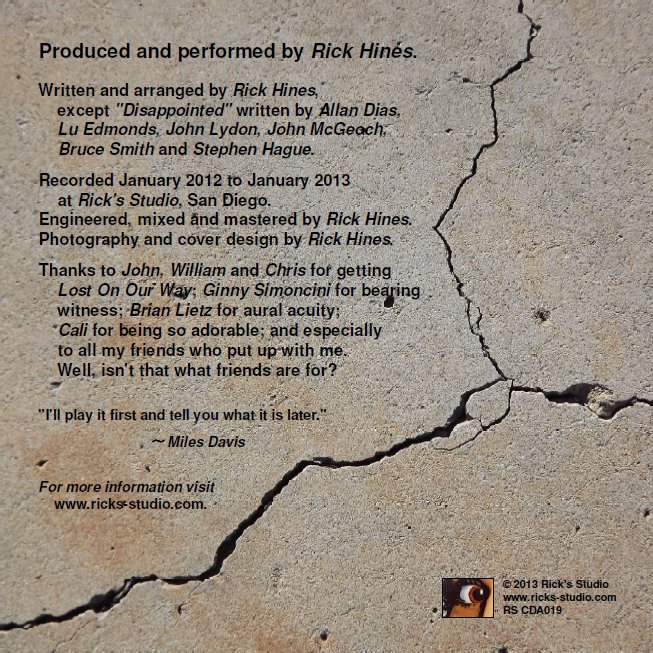 Inside front cover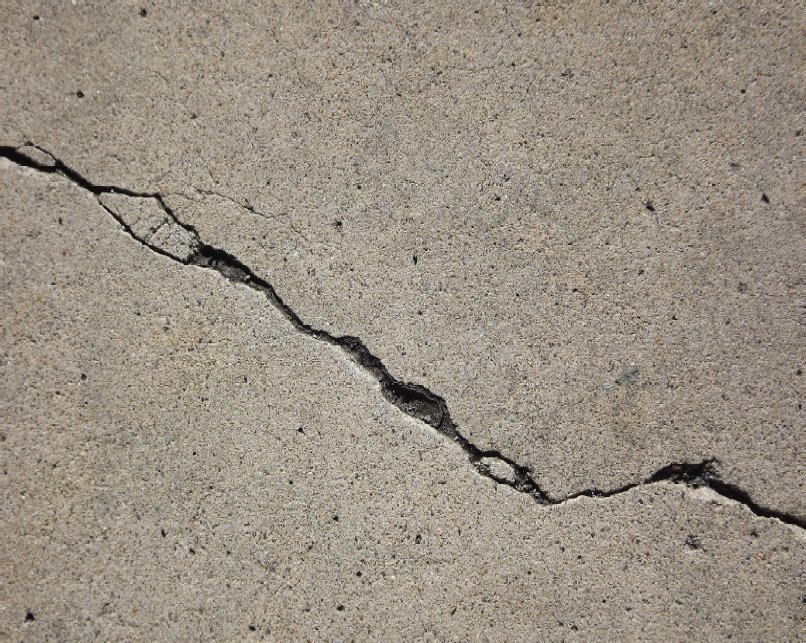 Inside back cover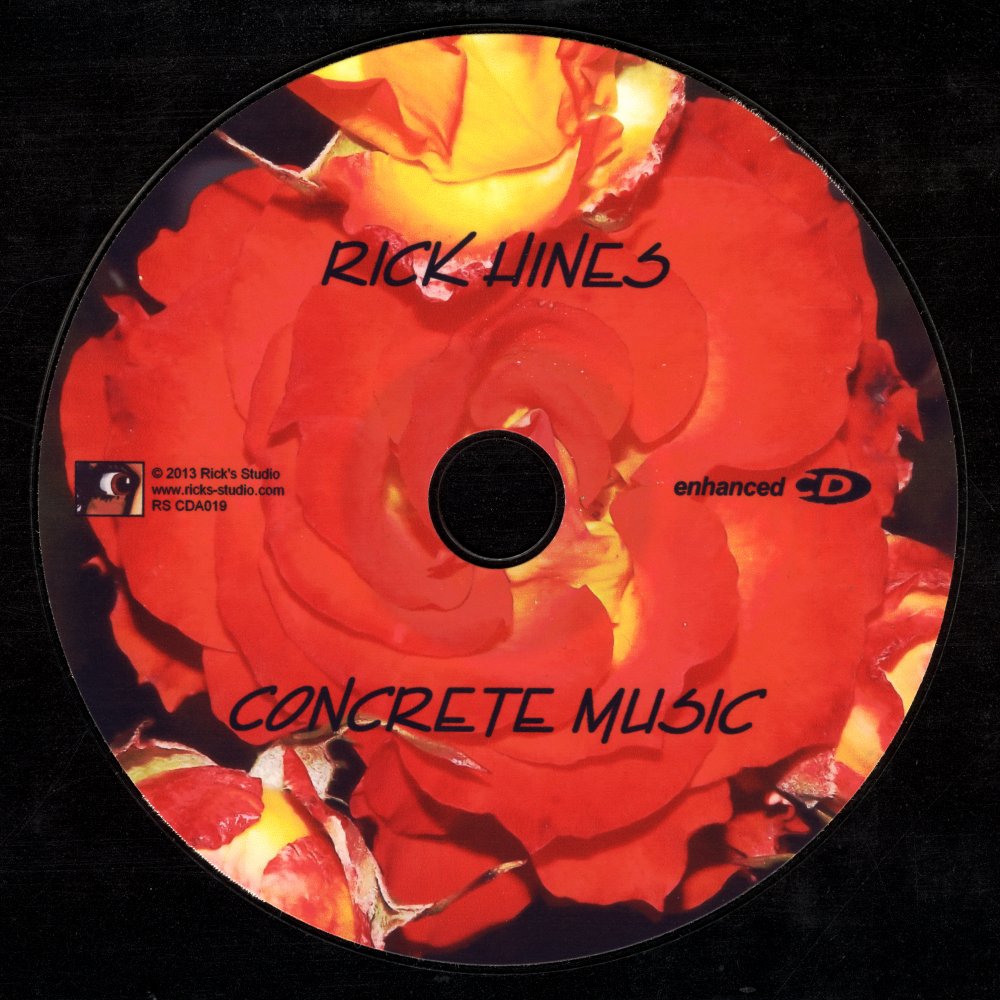 Label
Track listing:
View this CD's enhanced bonus content.
Contains lyrics, song commentary,
and other features!
Rick Hines: electric and acoustic guitars, MIDI keyboard, 5-string bass, drums, voice, tambourine.
Produced and Performed by Rick Hines.

Written and arranged by Rick Hines, except "Disappointed" written by Allan Dias, Lu Edmonds, John Lydon, John McGeoch, Bruce Smith and Stephen Hague.

Recorded January 2012 to January 2013 at Rick's Studio, San Diego.
Engineered, mixed and mastered by Rick Hines.
Photography and cover design by Rick Hines.

Thanks to John Murphy, William Bay and Chris Humble for getting Lost On Our Way, Ginny Simoncini for bearing witness, Brian Lietz for aural acuity, Cali for being so adorable, and especially to all my friends who put up with me. Well, isn't that what friends are for?
"I'll play it first and tell you what it is later."

- Miles Davis