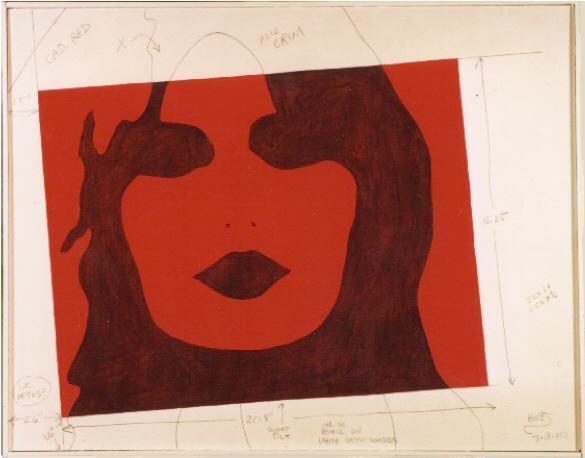 Sixteen Point Two Five
1980, oil, gesso & pencil on canvas, 22" x 28"
This painting was done after reading an article in Art In America about an artist who did works on paper. The artist worked in the middle of the sheet, and by the time she was done, the edges of the paper had collected various ephemera from the creative process: pencil lines, small areas where she'd mixed paint, masking tape, etc. Rather than trimming off the edges, she left them in the framed work, saying they helped remind the viewer that what they were looking at was not the object depicted, but rather a drawing that only appears similar to the object. I thought this was an interesting concept. I set up a work where the girl in the picture leads one to imagine an entire human face, but the flatness of the rendering and the inclusion of the writing from my notebook sketches pulls the viewer back to seeing the painting itself as the object. This concept of something being both itself and its opposite is something I would work with for the rest of my career, in painting, music and life in general.
---
All work displayed on these pages © 1980, 2000 Rick Hines.
Material may not be used without the artist's written permission.